Full cycle manufacturing
HansaMatrix offers a comprehensive range of services throughout the product lifecycle from product development to after-sales service.
Prototyping and industrialization
Development of the prototype and its quick adaptation to the efficient production process is crucial to a successful product launch. 
Advantages of HansaMatrix prototyping and industrialization
Rapid problem identification and troubleshooting at the prototype stage, provided by a wide range of engineers and specialists
Prototyping in a single system with series production, which ensures fast and smooth transition to high-volume work tasks
Prototyping and industrialization opportunities
Engineering services for product design and development
Engineering analysis of the prototype both before and after production
Customizable manufacturing process – from low to high complexity, assembly of small-scale printed circuits, soldering and other necessary technologies
Experienced and active engineering team that consults and solves current product problems
Development of high-precision metal parts and production tools with CNC machines
Detailed traceability of material use of individual components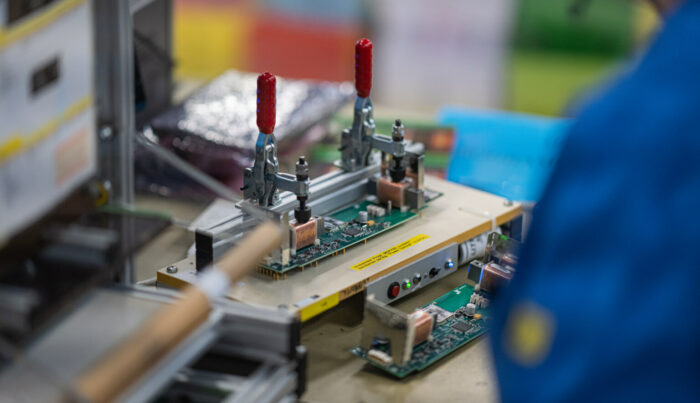 Printed circuit board assembly
Leading printed circuit board assembly lines that provide the most efficient production of high-volume and high-complexity products as well as limited product series or prototypes thus ensuring competitive production costs and easy adjustable production volumes.
HansaMatrix Printed circuit board assembly advantages
High performance FUJI NXT platform standardized assembly lines for high volume production
Multi-stage automated optical test (AOI/AXI), which ensures high quality of the printed circuit board assembly process
Low cost manual assembly lines with selective and wave soldering process
Environment-friendly, RoHS and REACH compliant soldering process
Selective or whole product coating and encapsulating is available to protect the product from any environment
Preventive, zero defect quality management system with integrated production data verification, DFX analysis and assembly simulation
Component verification and assembly traceability system for the entire production process
IPC class 3 compatible production 
Printed circuit board assembly options
CAD and BOM data setup and verification, DFX analysis and engineering support
Automatic optical test (AOI/AXI) integrated into the printed circuits production process as standard quality control tool
Production tools and their setting
Engineering prototypes
Qualification samples
Post-processing of printed circuits (washing, cleanliness testing, coating, masking)
Encapsulation of printed circuits and modules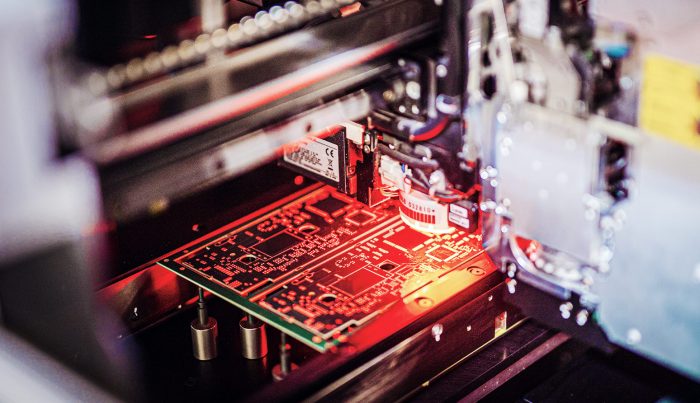 Precise mechanical part manufacturing
The company's mechanical parts workshop provides milling, turning and assembly of high complexity parts. Specialized equipment and the team of qualified specialists ensures the production of different complexity components from different raw materials.
HansaMatrix precise mechanical part manufacturing advantages
Modern CNC cutters with automated functions for high precision works
Team of highly qualified, experienced specialists that are able to adapt the production process to the customer's needs
Processing of metal, plastic and various composite material parts
Precise mechanical part manufacturing options
CNC production of medium-sized parts (max 1600mm)
Processing of very thin metal and plastic parts (thickness from 1mm)
Production and assembly of high-precision and complex mechanical parts for optical products (projection and lens systems, camera housings, etc.)
Processing of technical plastics (PET, POM, PEEK, etc.)
Processing of composite materials (CDM, fibre reinforced materials, etc.)
Assembly of mechanical systems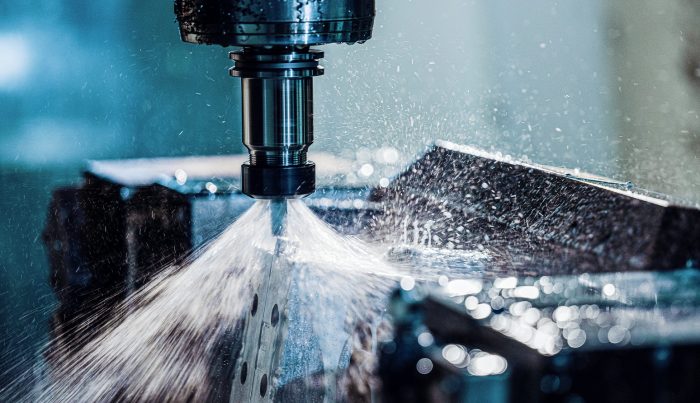 Full assembly cycle of finished devices from housing design to installation of various functional units or components and installation of wiring connections.
HansaMatrix box-build assembly advantages
Flexible production process with a reliable supplier network and fast delivery terms for all necessary components
Experienced and professional engineering and production assembly staff with more than 20 years of experience
Options of assembly process automation using various robotics or conveyor solutions
High competence in housing design for various hazardous environments and equipment protection levels
Fully traceable production cycle of the individual components of the product and assembly operators by unit and batch
Box-build assembly options
Development of product assembly concept as well as various tools
Development of LEAN-compliant assembly process and cost reduction strategies
Work with partially assembled parts or full product assembly cycle
Low to high complexity flexible electromechanical assembly and integration in manual mode
Ultrasonic welding of plastic housings
Automated device assembly using robotic solutions
Cable or wire installation solutions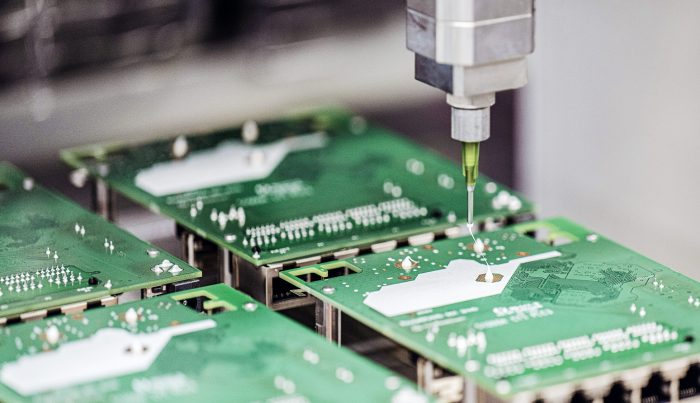 Plastic injecting moulding
Department comprises 4 plastic manufacturing cells built around WITTMANN BATTENFELD EcoPower Plastic injection moulding machines automated by robotic parts handling. 
HansaMatrix plastic injecting moulding advantages
Ability to produce the wide variety of parts from all popular types of plastic materials
Extensive supplier network of quality and certified raw materials, which ensures the best material selection and also laboratory testing
Experience in plastic injecting moulding since 2019
Full product production cycle in one place
Plastic injecting moulding options
clamping force of 1100kN and 2400kN
Work with a wide range of plastics:
thermoplastic PP, HDPE, LDPE, COC, EVA, ABS, SAN, ASA, PS, PC, PC+ABS, PC+ASA (with fillers);
thermosetting polymers PF, EP, PU, UP, MF, MP;
elastomers LSR, NR (partly)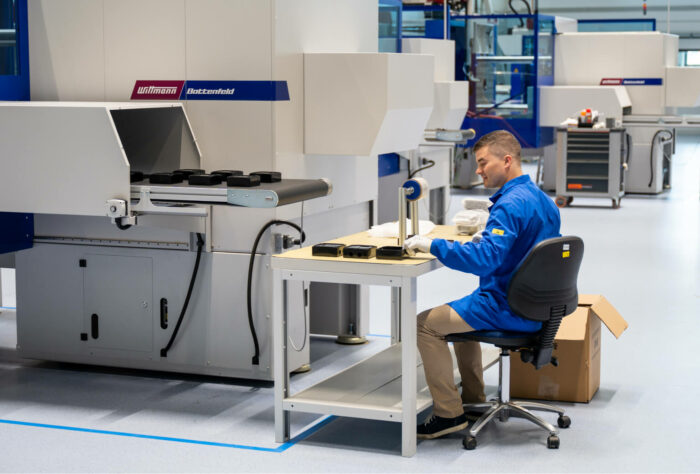 Packaging and outbound logistics
We offer to prepare products for sale in ready-made packaging and ensure their delivery to any place in the world, using the service of the largest transport and logistics service providers.
HansaMatrix packaging and outbound logistics advantages
Packaging of any product in any order volume – from a series of prototypes to mass industrial production volumes
Opportunity to choose product-friendly and environment-friendly packaging, in cooperation with innovative industry partners


Packaging and outbound logistics options
Packaging based on customer provided information, the specified configuration and/or any other requirements
Large warehouse, which allows storing incoming materials and finished products, ensuring a continuous logistics process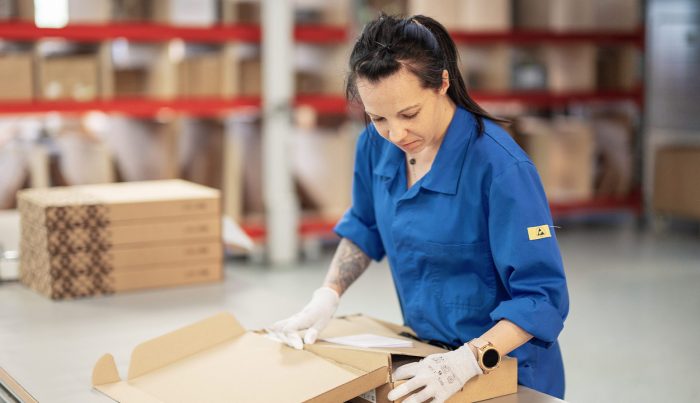 Comprehensive engineering testing with industry-leading methods, including development of individual testing strategies, software and technical solutions.
HansaMatrix test systems development advantages
Extensive experience in testing electronic circuits with Flying Probe and In Circuit (ICT) testing method
Experience in functional testing and test system development, including in-depth knowledge of many specific applications such as Bluetooth, GPS and GSM/GPRS, as well as use of various specific methods such as LabView programming, JTAG, etc.
In-depth knowledge of the development of traceable test data storage solutions as part of the HansaMatrix digital production environment
Test systems development possibilities
Development of product testing strategy as well as quality control plan
Design and development of customized automatic or manual testing solutions, including software, test programs, and comprehensive measurement and processing systems
Environmental tests adapted to different requirements, including temperature shock and other parameters
Traceable product test data stored in online or offline databases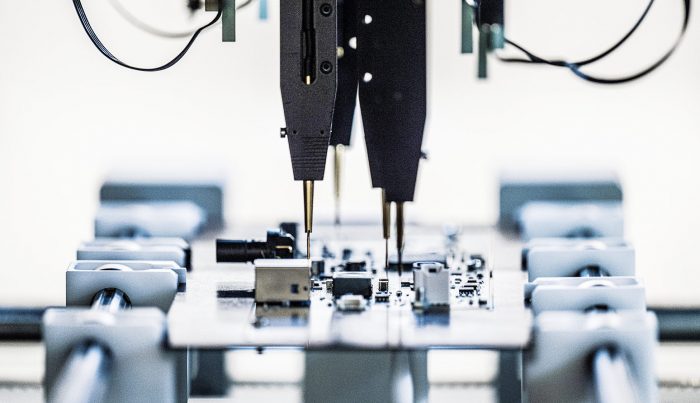 After sales support services
Long-term relationships with partners and regular component market monitoring help to provide a variety of after-sales support options.
HansaMatrix after sales support services advantages
Accumulating extensive data on the production process of any product provides production data-based solutions to problems
Proactive action of specialists in case of identified or potential problems
·Engineering profile quality team
Raw materials market analysis and escalation dealing with availability challenges
After sales support services options
Traceability data of the components used from all production processes
Detailed product nonconformance and repair data
·Repair and modification of manufactured products
Suggestions for product amendments that would improve efficiency, quality or cost
Partner end customer audit
Customer support team that takes care of regular communication, providing up-to-date information and preparing various reports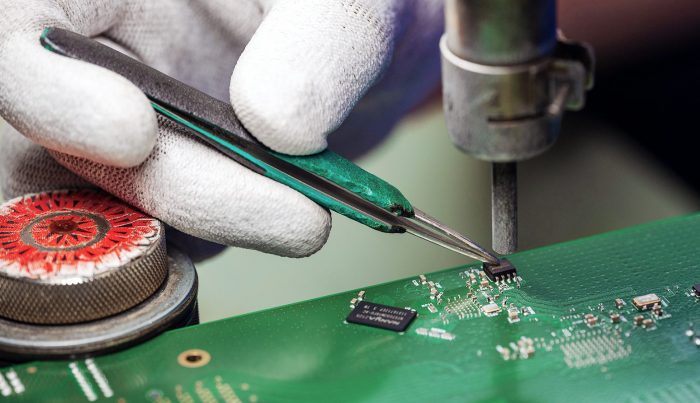 Quality is at the core of our business
HansaMatrix is constantly improving its work processes to meet all corresponding international standards and meet the highest quality requirements of the customers.




Quality management system certificate ISO 9001:2015

Certificate number: 183336-2015-AQ-LVA-FINAS
Accreditation body: Finnish Accreditation Service FINAS
Certified manufacturing sites: HM Ogre, HM Ventspils, HM Marupe
Expiration date: 22.07.2021.–21.07.2024.
Scope: Quality management system throughout the production cycle
Quality management system certificate ISO 13485:2016

Certificate number: 183157-2015-AQ-LVA-FINAS
Accreditation body: Finnish Accreditation Service FINAS
Certified manufacturing sites: HM Ogre, HM Ventspils, HM Marupe
Expiration date: 22.07.2021.–21.07.2024.
Scope: Medical devices and related services
Quality management system certificate EN9100:2018

Certificate number: 10000237121-MSC-ACCREDIA-LVA
Accreditation body: Italian accreditation body ACCREDIA
Certified manufacturing sites: HM Ventspils
Expiration date: 11.08.2020.–10.08.2023.
Scope: Aerospace, aviation and defence products
Environmental management system certificate ISO 14001:2015

Certificate number: 183337-2015-AE-LVA-FINAS
Accreditation body: Finnish Accreditation Service FINAS
Certified manufacturing sites: HM Ogre, HM Ventspils, HM Marupe
Expiration date: 22.07.2021.–21.07.2024.
Scope: Environmental management systems
Key markets and industries
HansaMatrix is one of the leading electronics manufacturers in the Northern European region, cooperating with industry leaders in the transportation, telecommunications, energy management systems, IoT, medical and defence technologies sectors.
3D vision cameras
Heavy-duty digital and analogue cameras
Red dot sights
Surge arresters
Industrial & Commercial solutions
Components for printing and mailing machinery
Machine control systems
Hearing protection headphones
Automatic welding helmets
High-end audio processing engine for music industry
Navigation and tracking devices
Power failure indicators for electricity distribution networks
Payment terminals for vending machines
Smart metering solutions
Motion sensors for outdoor lighting control
High complexity and advanced data network products
Enterprise routers
Medium business switches
Radio frequency filter systems
Radio modules